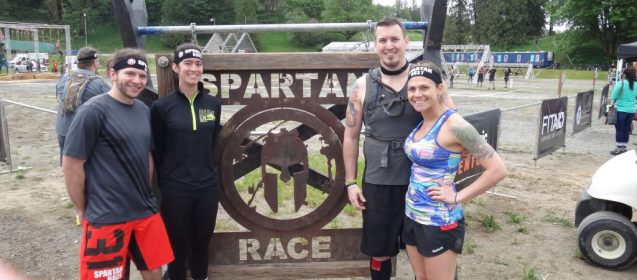 Spartan Race Seattle Super Race Recap
As we all go back to work this morning, I reflect on the weekend that was the Spartan Seattle Super. OTG Boot Camp coaches Ty, Amy, Ryan and Courtney all traveled to the beautiful state of Washington this past weekend to take on the Seattle Super.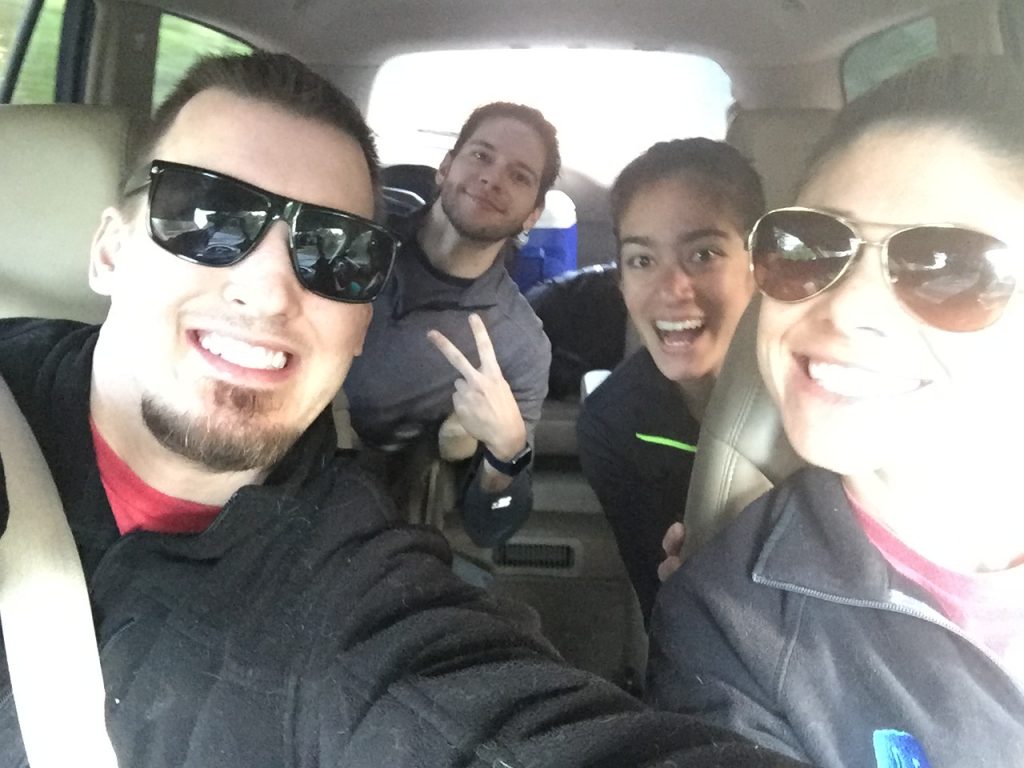 The race site was about an hour and a half from Courtney's parent's house which we were staying at. After eating breakfast, we got on the road at 6:50am to get to the race with plenty of time to stretch for our 10:45 start time.The drive was really scenic as we got off the freeway and into the hills closer to the race.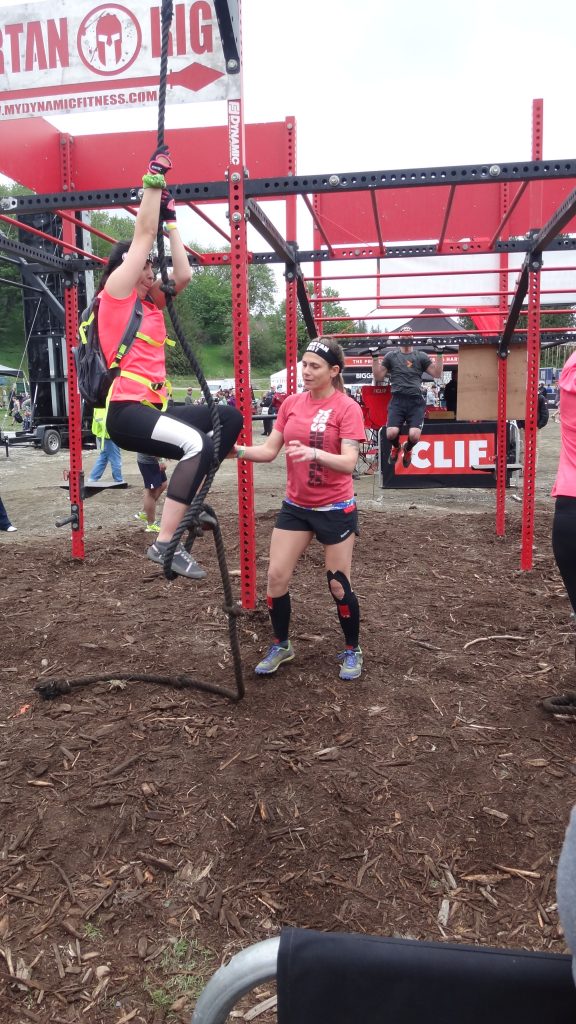 Prior to getting started with our race, SGX Coaches Courtney and
Ryan both assisted racers with their rope climb techniques. Courtney uses the S Hook technique when she climbs. Doing their part to make sure you do less burpees on the course. As SGX coaches we train our clients with the skills necessary to overcome any obstacle and be successful in not only Spartan Race, but life.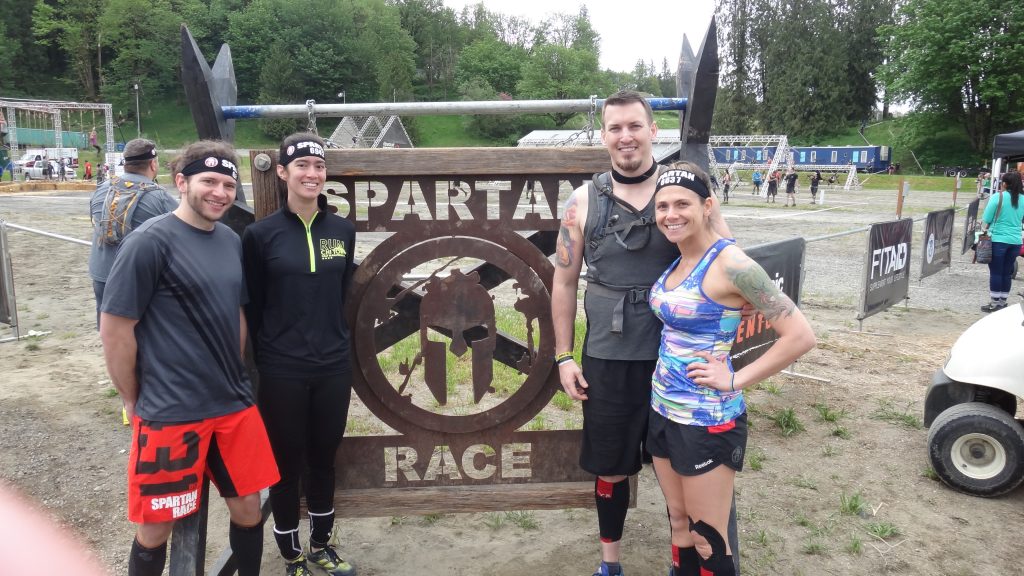 Our race heat starts and we are on our way. The course was going to be about 8 miles and it looked like there was a lot of winding up and down so unsure what was in store for us. The first 4 miles we kept a decent pace with everyone sticking together and assisting each other when necessary. The first 5 obstacles tested our pull up strength with a mixture of climbing over and through different sized walls. No burpee obstacles yet so everyone was doing great.
There are always bottlenecks that you come across when the terrain gets narrow and possibly really muddy. The first one we came across was a very steep hill that had intensely deep mud. There were a few ropes hanging down to assist in the climb. One big thing we all noticed was rope climb etiquette and the lack of it.
**If you are climbing up a hill and come to a rope that someone else is climbing, PLEASE wait till the person is done with the rope before you start to climb.**
I saw so many people grab the rope at the bottom while someone was climbing (usually a guy) and the rope would rack the person between their legs almost causing them to fall down. I know this causes a slow down in your time but we are all trying to get to the same place so be courteous of your fellow racers.
We all managed to get to the top of this muddy hill with ease thanks to our Reebok All Terrain shoes. The grip on the soles does wonders in muddy conditions! If you are running a mud run and do not have the proper footwear, be prepared to slip and slide all around and also feel like you are running with cinder blocks on your feet.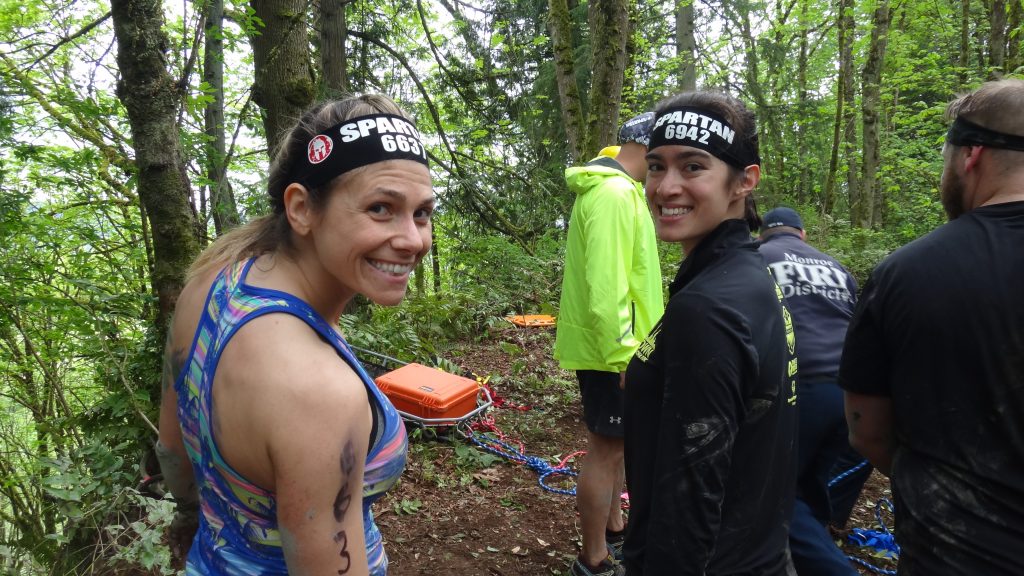 We get to the top of the hill and notice there are EMTs on site and there is a basket stretcher waiting to go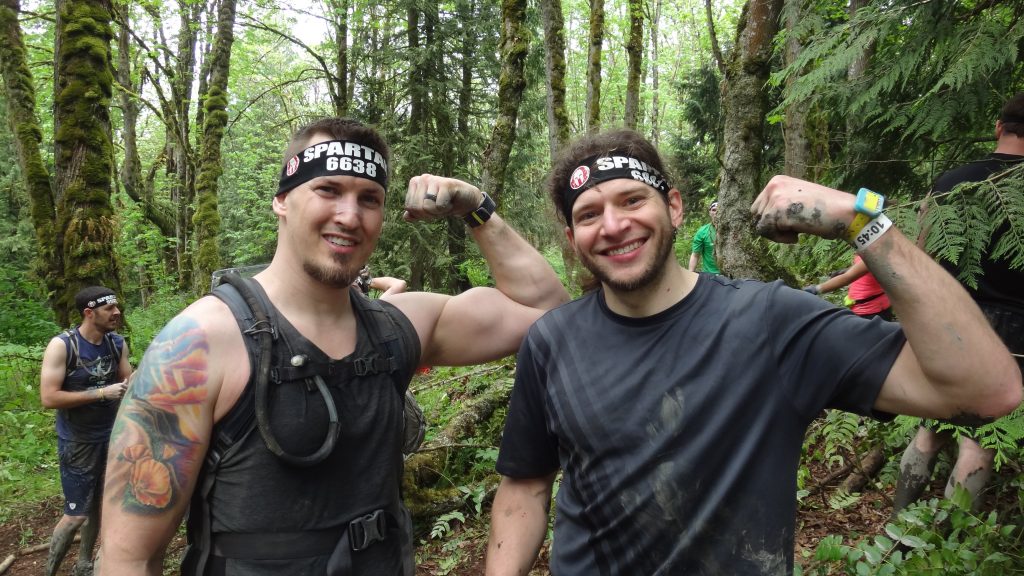 down the hill. It turns out someone had fallen and has a serious head injury and EMTs are preparing to pull the racer up in a stretcher but needed help. The four of us along with a few others offer to assist.
What was supposed to take 10-15 minutes turned into 40 minutes when we finally got the injured racer along with two EMTs up the hill in the stretcher. We had to belay about 700 pounds up the hill. Sure this slowed us down but it meant helping to make sure a fellow racer was able to get off the course safely and get medical attention.
40 minutes later we got back to running and our bodies had started to tighten up from standing around while the weather was cooling off in the woods. Calves and legs feeling tight we continued along the course to where we came to the Spear Throw. It managed to elude all of us as we found ourselves doing 30 burpees each. The next obstacle was the Multi-bar which has gotten quite a few of us in the past but not this year! We all managed to successful ring that bell. It was a great feeling because more burpees would have been a killer at this point.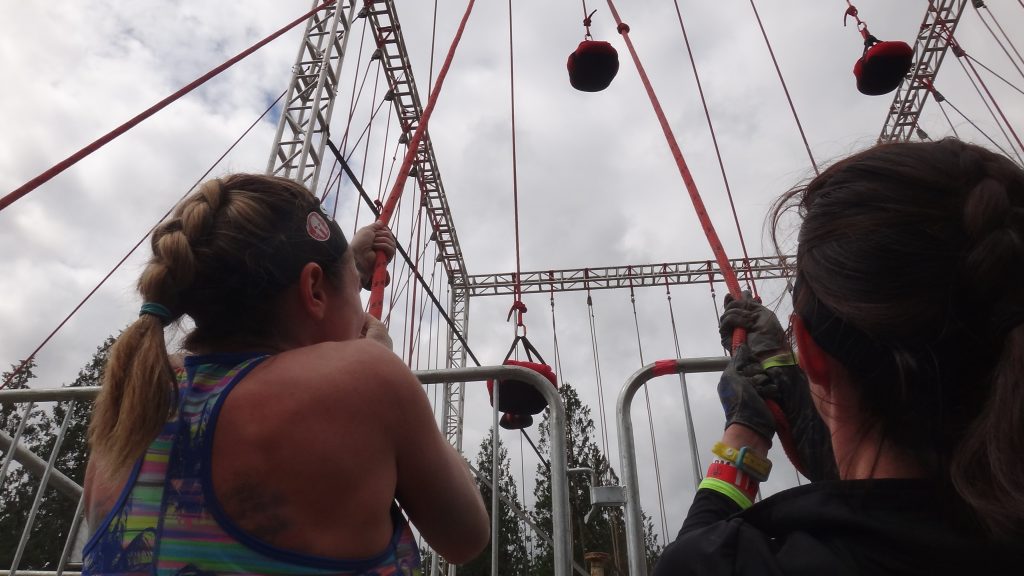 The rest of the race seemed to be more of a battle with our minds and emotions than it was with obstacles. Our bodies were getting tired and our emotions were starting to control us. Attitudes took a turn and we got a bit snappy. We had to keep telling ourselves that Spartans master their emotions and continue to push on. Don't be afraid to ask for help with an obstacle, we are in this as a team. 
No matter what the situation is, keep telling yourself that you can do it. We all felt really good about how our first race of the season went. Each one of us had different takeaways on what we need to work on. Whenever you compete in a race, don't just walk away happy that you finished, but think back to areas that you struggled with and be sure that you add in additional training to help overcome that obstacle.
If you're signed up for the Ohio Beast, we are looking forward to a great race with a big team. We have two weeks to prepare so if you have concerns about any specific obstacle let's get practicing on what we can.
If you've never done a Spartan Race and am curious as to how to get started, then come train with the OTG Family. Our training will get you ready.