Are you feeling reluctant to create New Year's Resolutions? After years of failed resolutions past, I don't blame you. However, if you pick the right resolutions, you'll face the New Year head on, ready to make good on your big plans from January 1 all the way to December 31.
What kind of resolutions will you actually keep this year? Good question. Here are seven resolutions that you can keep and that will help you achieve big strides towards your fitness goals in 2016: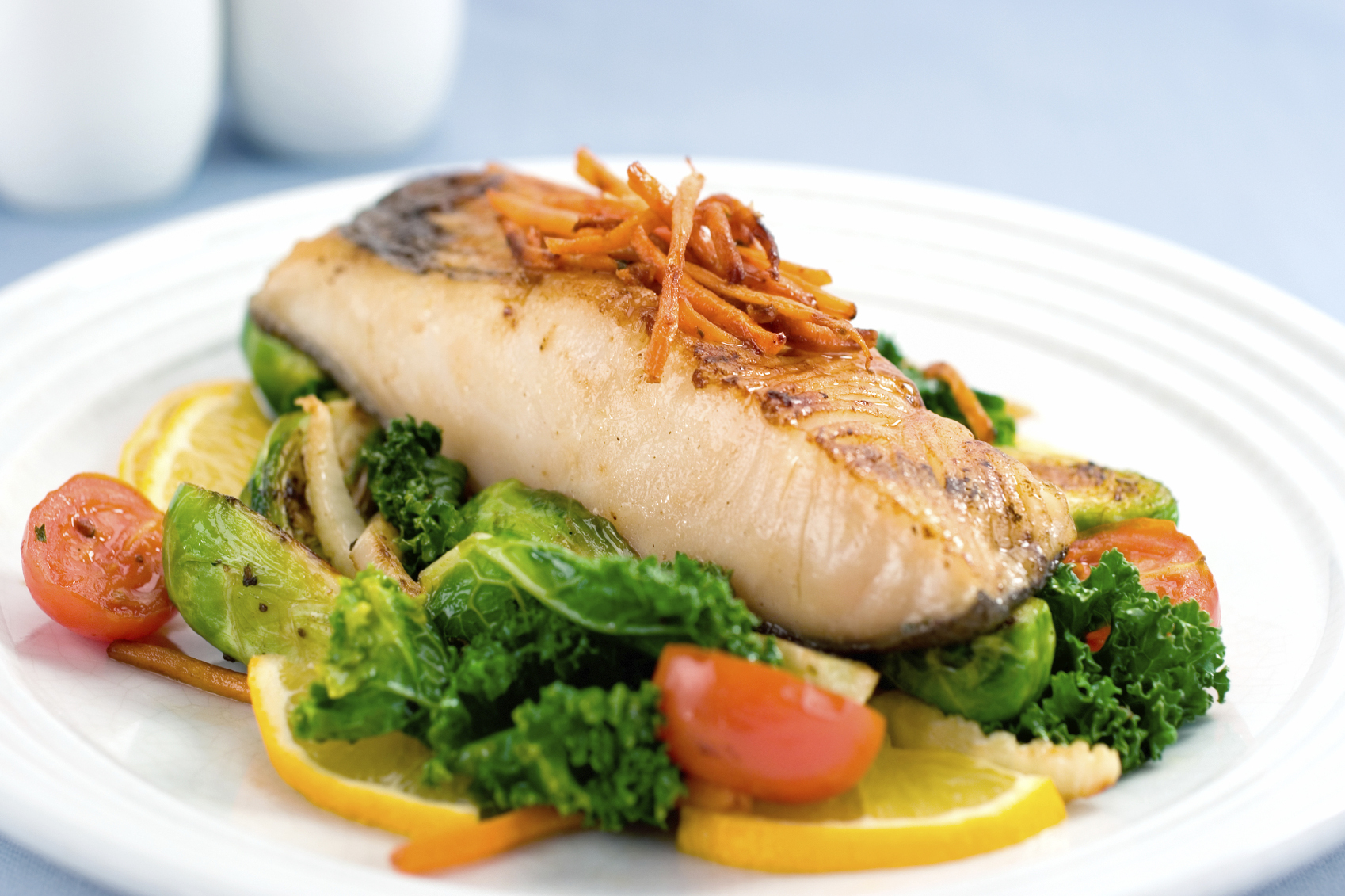 Resolution #1: Get Fishy

Giving your health a boost doesn't have to take an incredible amount of time. With this resolution, it doesn't even take will power. All it takes is modifying your grocery list by buying fish on occasion. Enjoy fish for dinner once a week, and you'll protect your heart from disease and increase your chances for a longer life. Go with salmon, trout, flounder, or tuna.
Resolution #2: Lather Up
You want your skin to look young and healthy, so this is the year you do something about it. Keep a bottle of sunscreen on your counter. When getting ready for your day, make it part of your routine to spread some sun-shielding lotion on your face, arms, and neck. It'll save your skin so it'll look its best in years to come and prevent skin cancer.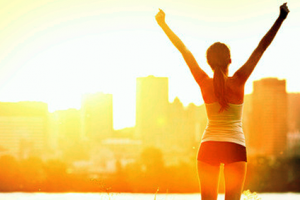 Resolution #3: Sweat in the AM
In today's world, it can be difficult to find the time to exercise. One way to increase your odds for exercising each day is to knock it out first thing in the morning.
This year, resolve to exercise right after waking up. Adjust your wake up time to accommodate your morning sweat session.
Resolution 4: Swap One Meal
By swapping out one of your daily meals for a 1 or 2 scoop protein shake you'll save yourself a few hundred calories each day while providing your muscles with much needed protein. Most of my clients choose to make this swap for breakfast, since it's so convenience to shake up some protein powder and water to drink on-the-go as you race out the door to start your day. If you only choose to make one resolution this year make it this one – you'll be astounded at the quick results this simple daily swap will deliver.
Resolution 5: Push Your Body
Know that half marathon you've been considering? Want to stop feeling the need to eat cake at every birthday party you attend—even when the cake is dry? This is the year you train properly for that race, say no to cake on occasion, and take up mountain climbing. Find someone with the same goal, make a plan to reach the goal, and get started. Once you complete your first goal and see that it wasn't as impossible as you once thought, you may just find yourself setting even bigger goals for next year.
Resolution 6: Down More H2O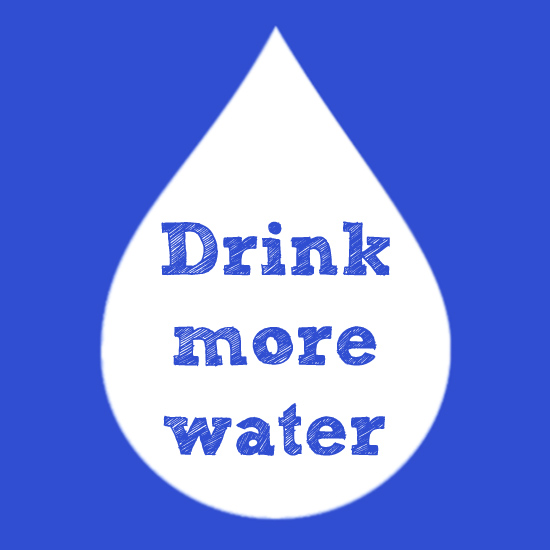 Your body is primarily made up of water. Keep it that way by skipping soda and sipping on water all day long. A great way to make strides toward your watery goal is to fill up the biggest water bottle you can find and go at it. Preferably, you can drink from something that holds 2.2 liters (9 cups), as all you'll need is a single fill up in the morning to stay hydrated all day long.
Resolution 7: Stretch Every Day
One of the best ways to avoid injury, as we age, is to take a few minutes to stretch daily. This is most effectively done after you have warmed up and before you begin the intense portion of your routine. By taking the best care of your muscles, with stretching, you'll avoid taking time off for injury recovery and will be able to accomplish your goals quicker.
There you have it, 7 realistic New Year's Resolutions to help make 2016 your best year yet. The most effective way to ensure that you stick with your resolutions is to become one of my valued clients. I'll be by your side every step of the way as we get you from where you are today to the body that you want to live in tomorrow.
Call or email me now to get started on my best program!
---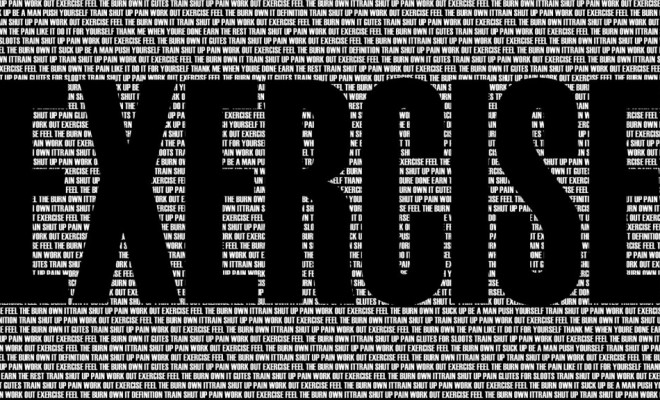 The number one reason that most people are out-of-shape is that they don't exercise enough.
I've often wished that I could give each and every one of you a personalized pep talk to get you up off the couch and into the gym, day after day. So here's my pep talk in bullet form – 21 rewards that you will gain from regular exercise.
Do yourself a favor and print this list and post it where you'll see it every day.
When you need motivation or encouragement simply read over this list and feel your motivation soar.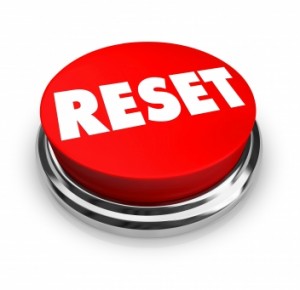 You'll reset your body: Exercise has been described as a giant reset button. A good workout will block appetite swings, improve your mood and even help you sleep.
Your clothes will fit better: Consistent exercise will tone and tighten your body, causing your clothes to not only fit better but to also look nicer. Also exercise ensures that soon you'll be trading your clothes in for smaller sizes.
You'll be less stressed: You have enough stress in your life – it's time for a break. A good workout invigorates your muscles, leaving you relaxed and less stressed.
You'll have more energy: WebMD tallied research studies and concluded that 90% of them prove exercise increases energy levels in sedentary patients. Next time you feel fatigued, fight it will the most powerful tool available: exercise.
You'll be stronger: Exercise improves muscle strength and endurance, two things that you use throughout each day. When you exercise consistently you'll be pleasantly surprised when difficult tasks begin to seem easy.
You'll be less likely to binge: Exercise has a powerful anti-binge effect on the body. This is due in part by an increase in sensitivity to leptin, a protein hormone, which has an appetite-taming effect.
You'll burn calories: You know that excess body fat is made up of stored and unused calories. Fight back by burning loads of calories with fat-blasting workouts.
You'll be more confident: Who doesn't wish they walked and talked with more confidence? A consistent exercise program will do just that. As your body becomes more fit, watch as your confidence sky-rockets.
You'll have fun: Believe it or not, exercise can be extremely enjoyable. Remember how fun it was to run around as a child? Tap into your inner child as you find a mode of exercise that gets you excited.
You'll reduce your blood pressure: Exercise has been proven more effective than medication in reducing blood pressure to normal levels. A single workout has been shown to reduce blood pressure for the day and regular exercise reduces overall blood pressure in the long run.
You'll lose the jiggles: Regular exercise tightens flabby arms, legs and waistlines. So wave goodbye to the jiggles with a solid exercise program.
You'll increase insulin sensitivity: Researchers at Laval University in Quebec discovered that exercise improved insulin sensitivity dramatically. Peak after-meal insulin levels dropped by more than 20 percent after as little as 3 weeks of consistent exercise.
You'll sleep better: Do you toss and turn for hours before falling asleep? Exercise is a powerful sleep aid. Your tired muscles encourage your body to quickly fall asleep so they can get their overnight repair work done.
You'll lower your risk of heart disease: Regular exercise strengthens your heart and makes it more resilient against disease. A sedentary lifestyle is a major risk factor for heart disease, so rest assured that consistent exercise is your ally against disease.
You'll feel great: Vigorous exercise releases natural endorphins (happy hormones) into your blood stream that dissolve pain and anxiety. You've probably heard of 'runner's high', this can be achieved by any great workout.
You'll lower your risk of diabetes: Studies show that exercising as little as half an hour each day can dramatically reduce your risk of diabetes. If you are at risk of diabetes, or already have diabetes, regular exercise is the most effective treatment for reversing the disease.
You'll meet cool people: You could benefit from a group of new, energetic friends, right? Gyms, bootcamps, workout centers and even the jogging trail are all great places to connect with fun new friends.
You'll improve your BMI: You know that maintaining a healthy BMI is key in disease prevention. Exercise is the best way to keep your BMI under control.
You'll increase your endurance: Do you ever get out of breath when walking up stairs or through the mall? Regular exercise builds your endurance for everyday activities.
Your doctor will be impressed: How many times has your doctor given you the lecture about losing weight and exercising more? Exercise regularly and get your MD off your back!
You'll look amazing: Are you happy with the shape and size of your body? Regular exercise works wonders on your physique. Within a few weeks you'll see shape and tone in all the right places.
What are you waiting for? Lace up your shoes and get moving!
Starting January 18th, 2016 we are starting a Total Health Challenge. Start on the 1st with your New Year's resolution and keep it going well into 2016. Check it out here OTG Boot Camp Total Health Challenge
---
What Motivates you?
Take a few minutes and make out a list…
I get asked a lot from clients on how to stay motivated during the holiday season. Check out the top 3 things I recommend to do in order to stay motivated.
---
Don't Get Derailed!
There's no denying that the holidays have arrived.
Lights have been strung, gifts are being wrapped and holiday treats are everywhere.
It's no secret that most people gain 5 to 10 pounds over the next month. With all the parties, special meals and edible gifts, weight gain is pretty much inevitable…right?
Not so fast.
I've come up with a survival strategy to keep holiday pounds from making a permanent home on your hips.
This strategy is very simple. I'm not expecting you to have the time to log all your calories or eat every meal at home. We are going to be realistic…
Golden Tip to Avoid Holiday Pounds: Spend the next 4 weeks eating like a caveman, with 2 daily exceptions.
Here's why: Holiday pounds are caused by eating too many foods that are high in carbohydrates and simple sugars.
You can avoid all that by sticking with an eating plan created by our pre-historic ancestors, while still keeping things fun by allowing for 2 small daily exceptions.
This is what you would eat…
As many fresh and fiber-filled vegetables as you want.
Load up on salads.
Enjoy vegetable side dishes.
Just no starchy vegetables like potato or corn.
Lots of lean, protein-filled meats and eggs.
Stick with meat that has been roasted, barbequed, or baked.
Avoid fried meats and eggs.
Fruits, nuts and seeds in moderation
Fresh fruit for a delicious dessert.
A handful of nuts or seeds for a snack.
Don't eat sugar-added fruits, nuts or seeds.
Then enjoy 2 small exceptions…
Bread or grain product: No larger than the size of your hand.
Starchy vegetables: Half of a cup.
Baked goods: Should fit into the palm of your hand.
Candies or confections: The smaller the better.
Holiday drinks: 8 ounces.
This plan works because it allows you to indulge in 2 exceptions each day. This encourages you to pick and choose the holiday cheat food that you really love, as opposed to feeling obligated to eat everything in sight.
When you navigate the buffet line at your next holiday party, feel confident knowing that you have a game plan. Stick with salad, vegetables and meats first, then pick out your 2 small exceptions and savor those.
Remember, I'm here to help you meet your fitness and weight loss goals.
Call or Email me today to get started on a fitness program that will turn your holiday weight gain into a holiday slim down.
---